[column width="1/1″ last="true" title="" title_type="single" animation="none" implicit="true"]
What is Ramadan?
From May 27th until June 25th, Muslims worldwide will be participating in their most sacred month of the year: Ramadan. Ramadan is a time where devout Muslims fast. They daily give up food, liquid, tobacco, and sexual intimacy from sunrise to sunset. The fast is broken after each sunset with iftar. Iftar is a celebratory feast in which Muslims share large meals with family and friends.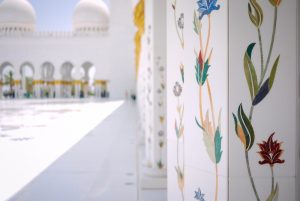 This culturally rich season in the Muslim world has deep spiritual significance. Ramadan is considered to be the month of the Qur'an. It is believed that during this time, Allah began to reveal this holy book to the Prophet Muhammad. During this "sacred" month, Muslims believe that the rewards for good deeds are multiplied by a thousand. One Muslim scholar remarks, "One Ramadan may enable [Muslims] to gain 80 years' worth of reward…" On top of a focus on good deeds, Ramadan is also set aside as a time to control the "carnal self". One Muslim friend of ours once shared, "When we fast, we do so in order to tame the animal within." Ramadan is believed to be a time to control the carnal desires, rather than be victims to them.
Pray Alongside Our Muslim Friends This Ramadan
Pray that God would show our Muslim friends how futile the attempts are in trying to conquer the desires of the flesh in our own strength- "These [religious regulations] have indeed an appearance of wisdom in promoting self-made religion and asceticism and severity to the body, but they are of no value in stopping the indulgence of the flesh." (Col 2:23).
Pray that our Muslim friends would come to realize that only by placing faith in Jesus can we truly conquer the deeds of the flesh as we share in Christ's perfect life. "For through the law I died to the law, so that I might live to God. I have been crucified with Christ. It is no longer I who live, but Christ who lives in me. And the life I now live in the flesh I live by faith in the Son of God, who loved me and gave himself for me." (Gal 2:19–20).
[/]