[column width="1/1″ last="true" title="" title_type="single" animation="none" implicit="true"]
As we walk through the book Habits of Grace together as a body over the next few weeks, I am excited to focus our next few posts on the topic of prayer, or as David Mathis describes it in the book "having God's ear". Mathis is spot on in saying the purpose of "prayer is not about getting things from God, but getting God". For the longest time I didn't fully understand that, but once God graciously opened my eyes to this glorious truth, it changed everything for me in the most astonishing way!!! I am sure you are dying to know how, however, that is a story for another day. For I am extremely confident that a look into Jesus' journey of prayer will encourage our prayer lives a great deal more than focusing on my journey. So let's get to it.
You don't have to read too deep into the Gospel of Luke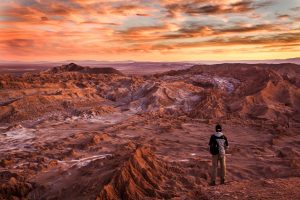 to figure out that Jesus was what we today coin a "prayer warrior". The Son of God was truly desperate to get alone with his Father. Jesus made sitting at his Father's feet his regular routine (habit of grace) every morning, that is if he wasn't already awake from praying throughout the entire night. Jesus truly looked to and leaned on his Father, as most children do, throughout his entire earthly ministry. Irwin Ross Beiler says "Whether Jesus needed courage, strength, or fellowship with the Father, prayer was his reliance, his very mood."
"Whether Jesus needed courage, strength, or fellowship with the Father, prayer was his reliance, his very mood." – Beiler
I believe it is imperative that we, the Church, follow in Christ's footsteps when it comes to prayer. In Luke 19:46  we find Jesus reminding those in the Temple that "My house shall be a house of prayer". So in essence prayer is the very identity (lifeblood,heartbeat) of who we are as the Church. It would only make sense for the Bride to be in constant communication with her Bridegroom.
So over the next few weeks I am going to pull different texts from Luke's gospel and share my takeaways with you. I hope these snapshots of Christ prayer life and the power that proceeded from his intimacy with the Father bring us to our knees. Since I will only be taking snapshots, I highly encourage you to read through all of Luke and see for yourself that when prayer (communicating with our Heavenly Father) is our priority, His power and presence proceeds us in all we encounter along the way.
Grace and peace,
Michael Whiting
[/column]