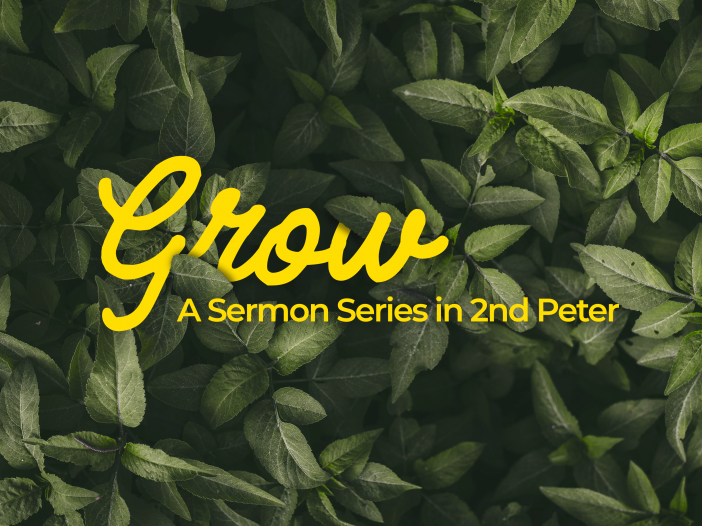 Series Overview
Watch the video below for a more detailed overview of 2 Peter by the Bible Project:
Sermon Schedule
Our schedule will take us through September 2022. If you would like to read ahead or it would serve you in some other way, the sermon schedule can be found HERE.
Commentaries
Beale, G.K. The Story Retold. A Biblical Theological Introduction to the New Testament.
Green, Michael. 2 Peter and Jude. Tyndall New Testament Commentaries.
Helm, David. 1-2 Peter and Jude. Sharing Christ's Sufferings.
Lucas, Dick. The Message of 2nd Peter. The Bible Speaks Today.
Schreiner, Thomas. 1&2 Peter and Jude. Christian Standard Commentary.
Sproul, R.C. 1-2 Peter. 1-2 Peter: An Expositional Commentary.
The Gospel Coalition
Overview
The Gospel Coalition Study Series through 2 Peter (begin at week 7)
Recommended Resources
Look at the Book Videos: 1 Peter by John Piper
1 Peter by Wayne Grudem
A Living Hope, 1 Peter by Jenn Wilken
1–2 Peter: An Expositional Commentary by R.C. Sproul
For Families
Follow Jesus With Peter: His Letter in 25 Readings, Revised Edition by Matthew Sleeman
Right Now Media Kids Animated Bible Story
Journal
ESV Illuminated Scripture Journal: 1-2 Peter, Jude (gold/green)